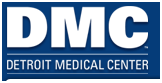 ISR is currently on the third renewal of a multiyear contract with the Detroit Medical Center (over 2 million in annual billings) where we are the Tier I service provider handling the total desktop refresh of 500 Personal Computers per month. ISR procures, stores, asset tags, deploys, services, installs and officially, (Per Microsoft Corporation standards) retires the computers utilizing the DMC asset management software (Remedy). DMC retired equipment is then remarketed or disposed in accordance with HIPPA compliance. We also offer DMC an employee buyback program.
DMC_Recommendation

Computer Sciences Corporation is the third largest IT outsourcer in the world behind IBM and EDS. ISR Performs asset management services, including nationwide logistics, warehousing, computer data overwrite, asset disposal and remarketing for four of CSC's Largest Accounts. Those accounts are Ascension Health Care (36 Hospitals Nationwide) General Dynamics Corporation, Federal Sector Group and Textron Corporation. ISR provides customized reporting for CSC enabling a seamless integration with CSC's asset management software.

Blue Cross Blue Shield of Michigan is one of the largest Blue Cross Affiliates in the United States – 8,000+ employees. ISR performs statewide IT and other electronics logistics services, warehousing, computer data overwrite and asset disposal and remarketing. ISR also performs procurement and repair services. In one year ISR stored and/or retired and remarketed 20,000 information technology assets for BCBSM.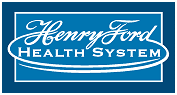 Henry Ford Health Systems is Michigan's sixth largest employer with more than 13,800 full-time equivalent employees – including 3,000 nurses and more than 4,000 allied health professionals who provide care during more than 2.1 million patient contacts. ISR has assisted in the procurement, asset tagging, complete storage and deployment, handles the local logistics and delivery. ISR then completes the official (Per Microsoft Corporation standards) retirement of IT assets. ISR also performs the computer data overwrite, asset disposal and remarketing; as well as performing some help desk and project based labor services for the Henry Ford Health System through its outsourcing provider- Siemens ICN. ISR has held various long term contracts with the HFHS since 1999.

ISR retrofitted the entire desktop and server Data Center for the MGM Grand Casino and Hotel in Detroit, Michigan. This project extended over a 10 month period in 2007 and resulted in billing of nearly $3,000,000. ISR provided desktop and server hardware, software and networking gear, in addition to specialized gaming handled the pull out (decommissioning) of all the desktop and server hardware and selected gaming and POS equipment. ISR then sold the used equipment to the secondary market on behalf of MGM Mirage and recycled, per EPA regulations what was deemed scrap. The success of this project has led to ISR providing these services for the MGM Mirage Corporation Worldwide.